eContractHub, a new Contract Lifecycle Management platform
SaaS web and mobile application for individual and companies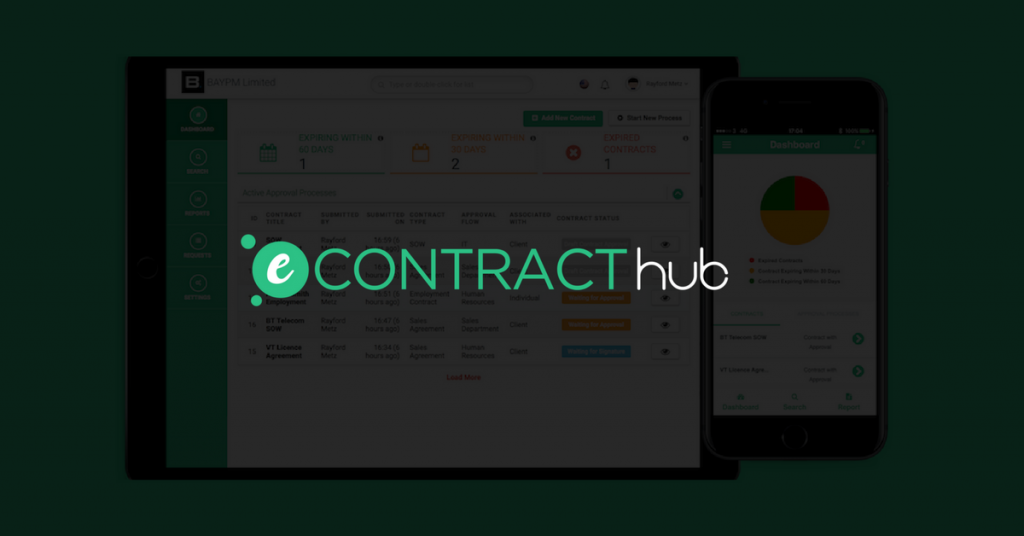 London, UK : Mehmet Arif Bay is the founder and creator of eContractHub, a SaaS solution to simplify the managements of contracts. With the experience gained over the years working on several contract management solutions with BAYPM, his software company, he has discovered the key points to create an ultimate tool that adapts to every business needs.
With eContractHub, you can increase your operational and financial efficiency. The platform allows you to track your contracts throughout all stages, milestones, tasks and key dates and stay informed with reminders, alerts and mobile/email notifications.
What distinguishes eContractHub from other Contract Management Solutions https://econtracthub.com
● Fully compatible with Microsoft Word, desktop and online.
● Advanced Security. Contracts are stored on secure servers in an account-based folders.
● E-Signatures. Digitally sign your contracts with E-Signature integrations.
● Mobile App available on App Store and Google Play.
● Free account. Account, up to 2 users and 10 contracts. Free forever.
The platform addresses contract management needs, from freelancers to big enterprises. With the free account, you have the possibility to try the tool before moving forward.