Top 2018 Productivity Tools to Use When You Work Remotely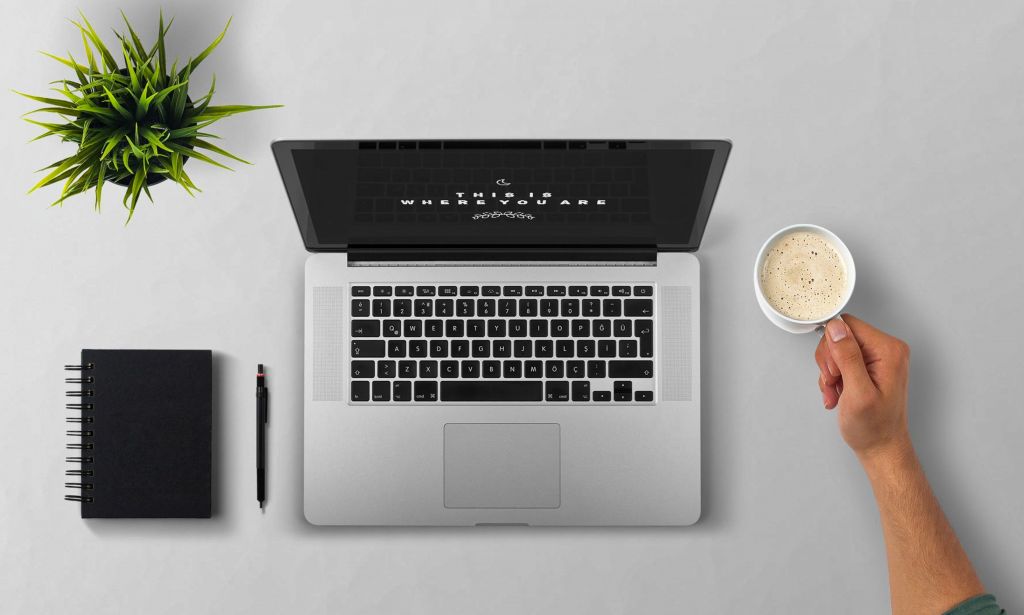 I love the fact that I am able to work from anywhere in the world and at any time of the day.
As long as there is a reliable internet connection, sufficient battery and a plug to charge my devices, I am good to go.
Sounds pretty straightforward, right? But here's the catch. Because I get notified for everything and I open new tabs for every single notification I then get into a little panic when I realise that I have not crossed out a single thing on my to-do list that I've put together earlier in the day . Okay, that's a good 3 hours down I think. What have I been doing?!
The internet is my best friend and my worst enemy; that's why I used to prefer working in the office rather than from home, to ensure that I am 100% focused to complete my tasks. But since I started using these tools, working remotely doesn't sound so daunting as I'm able to track, communicate and manage my time better. If you're anything like me, try out these tools and see if it helps you boost your productivity.
I've only been using it for a week now but this tool honestly makes a big difference for you to see how much time you spend (or don't spend) on your tasks. It allows you to keep track of your start and end times, just like a timesheet. Detail out the task and click the start button and when you're done, just click stop. At the end of the week a report is produced and sent to your email with the details and hours spent on whatever you are working on. Definitely a must have tool to have to estimate how much time certain tasks may take so you know how to prioritise your tasks!
Unless you're working alone; even when working remotely you are still part of a team and will need to a channel to communicate in. For me, Slack is my choice of communications as it allows users to create private and public channels, send and save documents, look at what others are doing, all within one platform. Instead of backtracking e-mail threads, looking at your downloads folder; I prefer to use Slack to make sure that all work-related communications are in one place for ease of reference. One of the best features of this platform is that it allows you to create different conversations selecting different team members so you can easily organise projects and even have a space for fun and after work drinks.
Trello is like a digital Post-it board. You are able to create themed boards that have a card collection with different To-Do's, ideas, projects and events all visually structured. You can start adding members to the card for feedback or reviews on your ideas. You can add images and have conversations within each card so that all comments and feedback are constrained to just that one idea. Very useful for someone who's a little scatterbrain like myself, to structure and organise my thoughts and ideas for ease of reference.
Having to deal with proposals and contracts, instead of using the traditional Excel spreadsheet, you can use eContractHub, a Contract Lifecycle Management software. A secure platform, where documents are encrypted so that only authorized personnel will have access to it. I would upload a contract, enter in details of contract (e.g., name, important dates, figures) and insert collaborators to get approval of the contracts. This way, I also eliminate the long email threads and can just wait for a notification to see if the contract has been approved or edited – because everything is done through the system it is recorded and makes it easy to keep track of the communications that we've gone through within the team. Like the Dropbox app, because it has a mobile app I can also check to see status of contracts while on-the-go: perfect for those who work remotely! The mobile app also enables me to receive notifications for reminders that I've set according to my liking. This saves time and sometimes money too!
The one thing I like about Dropbox? The desktop and mobile app that allows me to sync my files from my laptop and phone straight into my Dropbox folder. I don't need to worry about making sure if I've stored everything; which is the best part because I used to always have duplicate files backed up! With this I can easily share documents with others who have access to it and will always be able to retrieve files on the go.
Try out these tools and let me know which ones worked for you best. Or, if there are any other new tools you've found useful, give us a shout at eContracthub and we'll check it out!