Why Partner with DocuSign®?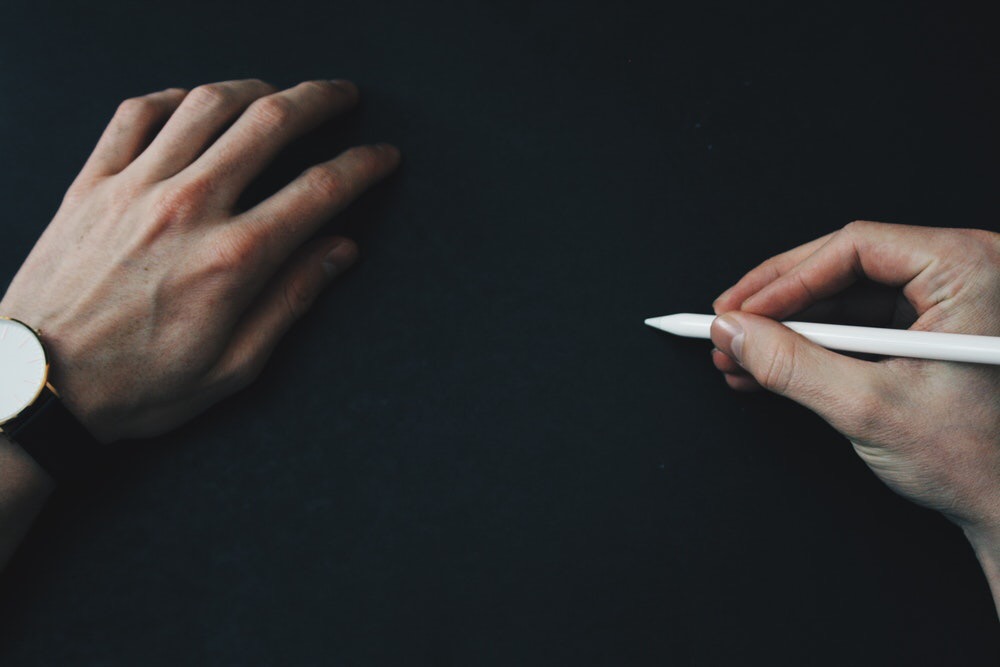 eContractHub stands on the motivation and purpose to serve our clients with the best contract management lifecycle software. We understand the nature of digital documents and the significance that goes beyond a signature. As we continuously aim to be the best version of ourselves, we decided to partner with one of the top electronic signature companies, DocuSign®. This partnership was made to guarantee full customer experience satisfaction.
 What is DocuSign®?
DocuSign® is a digital signature solution that allows users to sign and manage documents anytime and anywhere on any device with confidence. With over 300,000 companies and 200 million users in 188 countries, we are proud to announce that our partnership with DocuSign® is made to empower our customers and to assure you that your confidence in our product is our main priority.
Before we get started on why we have decided to partner with them, here are some fun facts for you to note about DocuSign®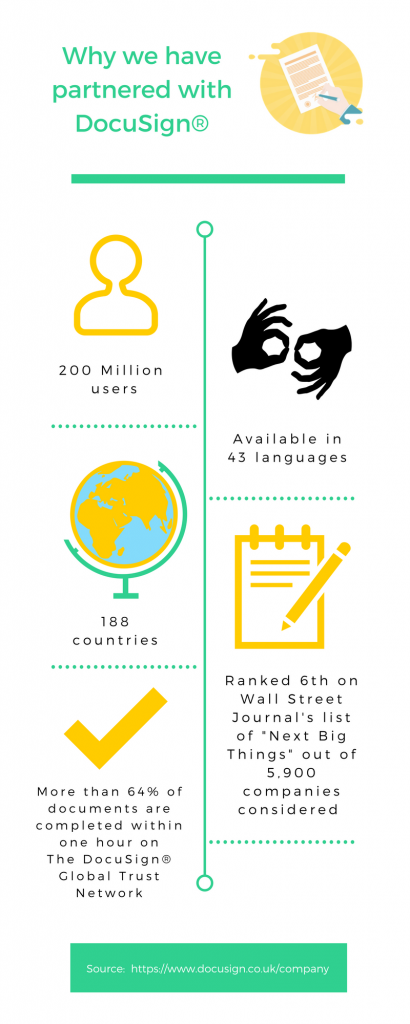 Convenience in the signing of contracts
Having your contracts signed should be the least of your worries. No matter the large distance you or your signatory might be, and even if you're in a different time zone, collaboration and resources to deliver and sign contracts should never be limited. Any authorized member can search, download, upload, finalize and securely sign contracts on any device at any time –  opening up opportunities to close deals and meeting deadlines.
Compliance & Legalities
Being aligned with the standard definition of electronic signature and legally binding requirements are the utmost priority of every digital signature solution, but this part is where things can get confusing. Not every contract management software with electronic signature features guarantee a legally admissible and legally defensible process to withstand heightened legal scrutiny – not that anyone would like for these features to be utilized in court.
eContractHub, together with DocuSign® gives emphasis on protecting your business from the very beginning. The purpose is not to just record one's intent to sign nor capture signatures. We will always ensure that standardized, and secured contract processes, policies, and digital signature workflows are up to date and complies with legislation set by the local and national government. No matter where you are, we can avoid and protect you from facing concerns on legal matters.
Ease on Tracking and Monitoring
Keeping records of every progress, status, and transaction that transpired for each contract is mandatory. But the struggle of capturing every detail on a historical format tend to make things more complicated and overwhelming for users. Audit trails for contracts and electronic signatures are far more complex as it should be very detailed, meaning every step of each process and every information should be visible and available at all times. Our report and monitoring tools include exact time, the person responsible and other key data points.
eContractHub provides accurate and visible audit and transaction trail for contracts and partnering with DocuSign® provides a more thorough information on the electronic signature transaction trail before, during and even after a contract has been electronically signed. You don't need to be a master of reports or exert much effort to analyze and understand this sum of information stored. All the information you need is available and understandable at a single glance.