Finding Job Opportunities in London – and enjoying it!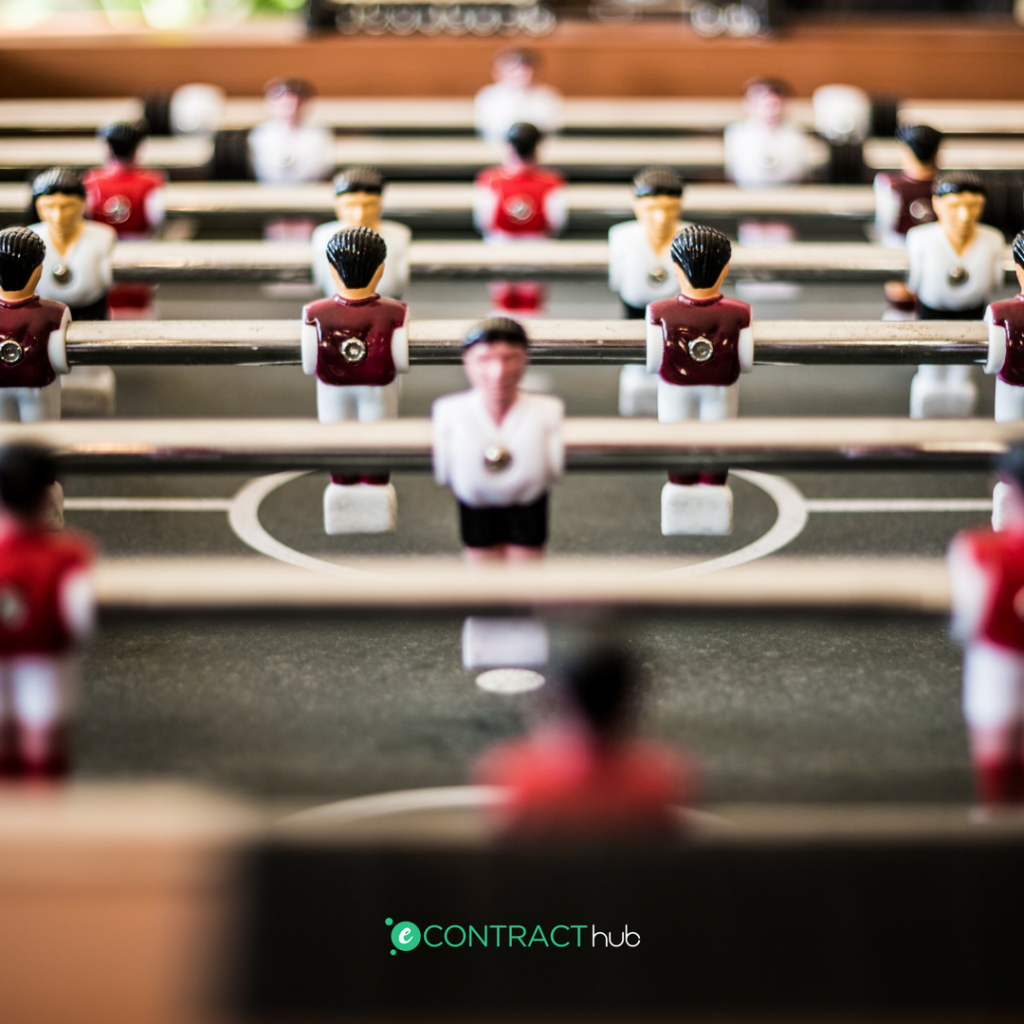 My previous blog post highlighted a typical day of work for me – but I may have missed a step…as I did not actually tell you how I landed the job in the first place. I know what it's like being a student in this exciting city of London; wanderlust, seeking new exciting adventures, burning passion to explore other neighbouring cities. Whilst that is the ideal for not just students, what it requires is of course money to fund your many little rendezvous.
My motivation for a part-time job was not only for extra pocket money. It was also to gain experience working at a startup in one of the biggest tech cities in the world, London. Before diving into my job search, I created a plan to determine:
1)    What kind of roles and responsibilities I would be comfortable with
2)    How many hours I would be able to commit alongside my studies, and;
3)    The type of companies I wanted to apply to
After coming up with the above plan I then did a schedule to devote at least 2 hours every day researching job opportunities on websites such as LinkedIn, StudentJob, Indeed and TotalJobs to name a few. By the end of each week I then had a list of companies I knew I wanted to apply to and would send in my applications every Sunday.
If you are new in the city, you must know that London has a very important figure that many cities don't have: the recruiter. This person is an intermediary between the company and the applicants. They are hired to make a pre-filter for the company and make their life easier. They will contact you and you will first have an interview with them before passing into the next step.
Before sending in every application to the various companies, I would ensure that I have updated my resume and have revised to reflect the skills and roles I was applying for. Additionally, for companies that require a cover letter, I would write a personalized, in-depth researched cover letter for each company that I was applying to. If you're stuck with where to start here are a few CV and cover letter templates that you can refer to.
A few weeks after I sent in my application to eContractHub, I got a call from Vanessa Bolosier, our Business Strategist Consultant asking me to meet her and our founder, Arif Bay for an interview.
To prepare for the interview, I did some research about Contract Lifecycle Management and eContractHub to get an idea of the company and the market. That helped me a lot as I was able to ask some clarification questions during my interview resulting in  a very engaging conversation, and ultimately the opportunity to intern here at eContractHub!
I strongly suggest a thorough investigation about the company you are interviewing for. Make sure the company gets the feeling that you are interested in what they do and that you are excited about their industry. Make sure to note some questions, this will give you extra points!
Before committing to anything, I was sent an official employment contract via eContracthub for me to review and sign before commencing with work. Sounds serious, but very necessary to go through the contract with a fine-tooth comb just to make sure that everything is in order and everyone is agreeable to the terms.
Here is an infographic with some of our top tips to lookout for when reviewing a contract once you land a new job.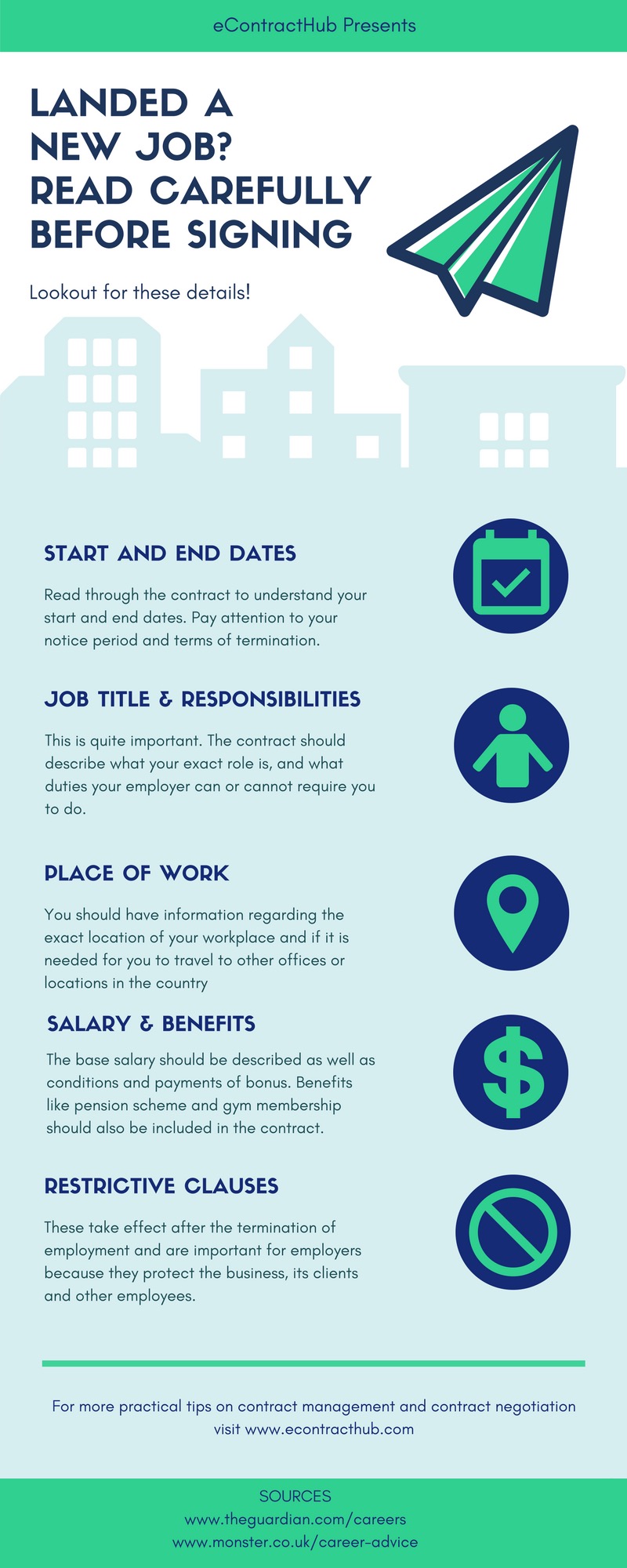 London is a city with many job opportunities. Make sure you choose wisely and find the right fit for you, choose a company that understands you and believes in you. If you're ever feeling stuck or a little lost about applying for any types of job – just remember to plan ahead and most importantly, to ensure that your contracts are reviewed properly and that both parties agree on every point before committing to anything!